AWS SMBHav Program
Lower your cloud adoption costs, implement with full support, and upskill on technology to exceed your business goals


Start your cloud journey with AWS
By moving to the cloud, businesses build agility and resilience. For new and growing businesses, knowing where to start, how to implement and at what cost is a challenge. The exclusive "Smbhav Program" is part of Amazon's initiative to digitize SMBs across India, designed to help small and medium business (SMBs) confidently adopt the cloud for your most pressing needs, from storing your data, managing your website to forecasting your sales.
Get in touch
Benefits of AWS SMBhav
Upfront AWS Usage Credits to support experimentation and minimize initial adoption costs (up to 3 months usage)
Subsidized implementation and ongoing managed services from our partners (up to 75% off* based on business case)
Series of informational and enablement webinars to familiarize the SMBs with cloud adoption and usage
Unleash your potential
Building an IT infrastructure can be complex for new and growing businesses. We will do the heavy lifting for your most critical use-cases so you can focus on taking your business to the next level.
Data storage and disaster recovery
Scale IT resources on demand with 99.99% durability. Operate with global scale security. Run ML and analytics on backup.
Website hosting
Easily deploy a web application with a few clicks and zero downtime. Create and customize your website with pre-configured applications.
Workload migration
Host critical workloads such as CRM, ERP, BI on the cloud thereby reducing infrastructure costs, improving performance and focusing your resources on higher value work.
Customer engagement
Use a flexible and scalable outbound and inbound marketing communications service that helps you can connect with customers over channels like email, SMS, push, voice or in-app messaging.
Sales forecasting
Get an automated, easy-to-use and secure machine learning service for business outcome forecasting that is 50% more accurate than traditional methods.
Supporting partners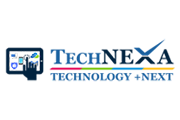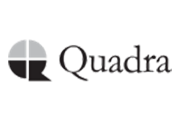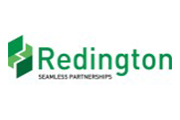 Sign up for AWS SMBhav program
Please fill up the form below to have one of us reach out to you.
Terms & Conditions - AWS Smbhav Program
Eligibility criteria: You are an eligible SMB for AWS Smbhav Program if
Your annual turnover is less than INR 200 Crores
Your HQ as well as primary location of business is India
You are not a Start-up or an Independent Software Vendor or a Digital Native Business or a Channel Partner/Distributor
You are not Government owned (fully or partially) or sponsored, NGO, or in Education sector
You are not an existing AWS Native Services customer
If you are still not sure about your eligibility for the program, kindly proceed with submitting your interest and our team will reach out to you.
Start building

on AWS today

Gain free, hands on experience and explore business productivity, customer engagement or cloud desktop services. AWS offers three different types of free offers that are available depending on the product used. To start, sign up for an account now, follow the tutorials and start building in the console.